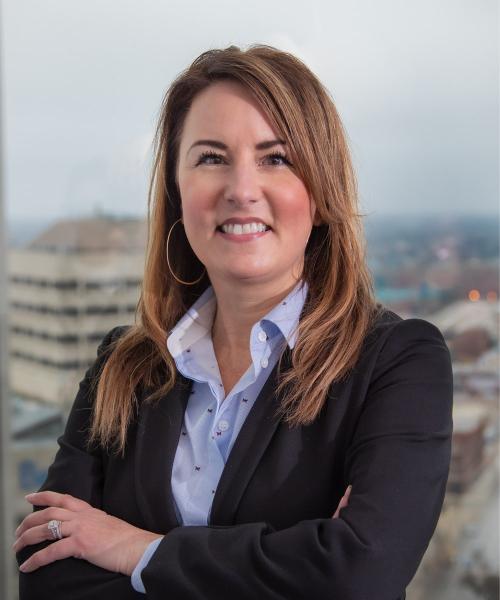 Treena Nault

CFP®, RRC
CERTIFIED FINANCIAL PLANNER®
I joined IG Wealth in 1992 and for the last 28 years have been passionate about Financial Planning and assisting individuals and families build and protect their wealth. Prior to 2005, I worked in various departments at our head office. In 2005, I became a Consultant and began building my practice. Along the way, I won many prestigious awards and did some recruiting and training as a manager as well.

The experience and knowledge I gained in training, product management, marketing, leading a division of financial planners, along with ongoing education allows me to provide a personalized and unique service to clients. I make it a top priority to build an individually tailored written plan for all clients. This Living Plan outlines the steps needed to achieve goals such as retirement planning, business succession planning, family income protection and leaving a legacy.

The relationships I've built with clients over the years are tremendously important to me. My commitment to their success and doing everything necessary to make it happen, is the cornerstone of my practice. The team of professionals I work with, in the areas of investment planning, insurance and mortgages as well as advanced financial planning allow me to address any areas of concern that arise. Through ongoing communication via written reports, newsletters, telephone calls, e-mails and most importantly regular face to face meetings I strive to earn the confidence and trust of clients.

My husband, Marc, is an educator and we are the proud parents of Sydney, 23, and Austin, 20. Both Sydney and Austin have worked or are currently working in the business.

Education & Training: Certificate in Management, Honors from University of Manitoba; Investment Funds Operations Course; Canadian Investment Funds Course; Canadian Securities Course; LLQP Insurance Course; Certificate in Adult Education and most recently certified as a Registered Retirement Consultant (RRC); CERTIFIED FINANCIAL PLANNER (CFP®) professional.