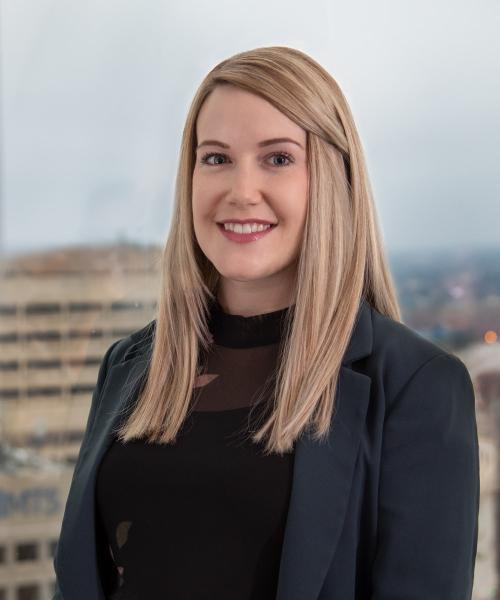 Jarilynn Oberg

BBA, RRC, CFP®
CERTIFIED FINANCIAL PLANNER®
Jarilynn is committed to helping clients achieve their financial goals by providing them with innovative solutions designed to meet their specific needs. She is always going above and beyond for clients, focusing on helping them grow, preserve, and enjoy their wealth.  
Jarilynn brings over a decade of experience in the financial services industry. Prior to joining IG Wealth Management, she worked at a public accounting firm where she gained a wide-range of experience in audit and assurance, accounting, personal and corporate taxation and significant exposure to specialized markets including agriculture, Aboriginal groups and private enterprises. This experience has provided Jarilynn with an excellent foundation for working with clients, especially in helping them meet their tax, investment, retirement and estate planning objectives.  

Jarilynn holds a Bachelor of Business Administration degree with a major in Accounting, through the Paul J. Hill School of Business at the University of Regina. She continues to broaden her expertise in the financial industry through various licensing and education programs in order to better serve clients.  
She has completed the Life License Qualification Program (LLQP) and the Canadian Investment Funds Course (CIFC) and holds Life Insurance and Mutual Funds Licenses in various provinces.  She holds a Registered Retirement Consultant (RRC®) designation and CERTIFIED FINANCIAL PLANNER (CFP®) professional designation.   
Jarilynn currently lives in Winnipeg with her husband Justin. Outside of the office, she enjoys fishing, enjoying time at the cottage with family and friends and actively participates in Brazilian Jiu Jitsu.